June Newsletter
Dear Member,
This month we are delighted to welcome three new directors to the MCA Board: Cindy Beckman, Sylvia Borgonovo and Schuyler Hudak. We will be posting bios and more information about all of our directors shortly on our new website, so look for that information sometime this summer. Do you know someone who would enjoy reading this newsletter? If you have a neighbor or friend who should be on our email mailing list but isn't, tell them to visit our newly redesigned website at 
www.sfmca.org
 to sign up. It's free and anyone can receive our newsletter!
In this newsletter:
Presidio Commissary Site Project Meeting – June 17,
Community Clean up this Saturday – June 22,
America's Cup Set up to begin on Marina Green,
Antique Car Show at the Palace of Fine Arts,
Striping of Marina Green Pedestrian Pathway, and
NERT Classes in Cow Hollow.
---
Presidio Trust Commissary Site Project Meeting – June 17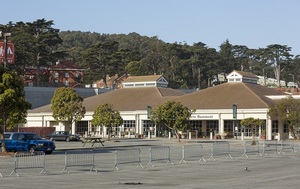 A public meeting will be held June 17, at 6:30 pm at the Herbst Pavillion located on the Presidio's Main Post, 385 Moraga Avenue, to discuss the three proposals and hear questions from the public. This is the only meeting for the public to ask questions of the finalists and each speaker will have just one minute to speak. The doors will open at 5:30 pm and the meeting begins at 6:30 pm.  The three finalists will make their presentations from 6:30 pm to 7:30 pm, and then there is to be a 10-minute break, before the question period begins. Members of the Presidio Trust board will be present.
Due to the large amount of public interest in this project, if you want to be sure your questions are heard, we suggest you drop by the Herbst pavillion at 5:30 pm when the doors open, sign-up to speak, go have a quick dinner and, unless you want a seat near the front, return at 6:30 pm. That way, you can ask your questions and leave by 8:00 or so if you wish. There is no set end time to this meeting and it is possible that it will go late into the night.
BACKGROUND: We reported in our April newsletter, the Presidio Trust is now engaged in a public process to consider the future of the former commissary site in the Crissy Field District of the Presidio, currently the home of Sports Basement. Of the 16 proposals received in early March, three proposals were selected to submit fully developed proposals for the Former Commissary Site at Crissy Field. The selected teams are:
The Bridge/Sustainability Institute – proposed by the Chora Group and WRNS
Lucas Cultural Arts Museum – proposed by George Lucas
Presidio Exchange – proposed by the Golden Gate National Parks Conservancy
The project concept proposals are available HERE 
---
Join us this Saturday to Clean up the Marina 
Join the MCA, along with San Francisco Mayor Ed Lee, Supervisors David Chiu and Mark Farrell, and the Community Clean Team to clean and green San Francisco in Districts 2 & 3! Volunteers will plant trees, work on landscaping and gardening projects, paint over graffiti, and help clean up litter around the neighborhood.
Community Clean Team continues to serve the City of San Francisco after more than a decade of volunteering. Clean Team is a citywide volunteer program that partners City agencies with residents, merchants and students to clean and beautify San Francisco neighborhoods. Volunteers sweep up litter, plant and tend to neighborhood trees, paint out graffiti and help take care of our schools, parks and community gardens.
Start/End time: Saturday, June 22, 2013 – 9:00am to 12:00pm
Event Host: Community Clean Team
LUNCH WILL BE PROVIDED BUT YOU MUST RSVP SO WE KNOW HOW MANY PEOPLE TO EXPECT. PLEASE EMAIL US ATINFO@SFMCA.ORG  TO RSVP. VISIT THE FACEBOOK EVENT PAGE FOR MORE INFO. 
---
Here Comes the America's Cup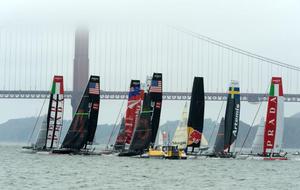 Marina residents should start to feel the impact of the America's Cup very soon as the event set up is set to begin on June 24 at the Marina Green and areas near the Yacht Clubs. The races begin on July 4th and will go through the end of September.
For details on the race schedule and when to expect big crowds, visit http://noticeboard.americascup.com/wp-content/uploads/2013/06/Schedule-70613.pdf.
Free and paid tickets are available for the bleacher seating in the Marina at http://sanfrancisco.giants.mlb.com/sf/ticketing/americascup.jsp
---
Antique Car Show at the Palace of Fine Arts 
Academy of Art University will be having an ongoing Vintage Car Show during the month of June inside the Palace of Fine Arts. Admission is free. The show takes place June 11th – June 30th. Monday – Friday, 10am-8pm and Saturday – Sunday, 10am-6pm
---
Striping of Marina Green Pedestrian Pathway 
Last month there was a public meeting to discuss how the Department of Public Works (DPW) would paint the newly repaved and redesigned pedestrian and bike path along Marina Green. It was decided that no striping will occur and the asphalt will remain unpainted except for the boater parking spots. Thus, DPW has declared the project complete and ready for the public to enjoy!
---
NERT Classes Starting Soon in Cow Hollow
This July, NERT will be conducting a training class for new volunteers in the Marina. NERT is a community based training program dedicated to a neighbor-helping-neighbor approach in case of emergencies. It is beneficial for individuals, neighborhood groups and community-based organizations in San Francisco. Through this program, individuals will learn the basics of personal preparedness and prevention. The training also includes hands-on disaster skills that will help individuals respond to a personal emergency as well as act as members of a neighborhood response team.
A typical NERT volunteer is not one type. The NERT volunteer is anyone who is active and involved in the community–or wants to be. San Francisco is made up of many neighborhoods. We are training to be one ready community when it counts. The Emergency Response is key but the Neighborhood Team comes first.
St. Mary the Virgin Episcopal, 2325 Union @ Steiner
Mondays 6:30pm-9:30pm
July 8: Class 1
July 15: Class 2
July 22: Class 3
July 29: Class 4
August 5: Class 5 (Recert Opportunity)
August 12: Class 6 (Recert Opportunity)
Register on Eventbrite: http://www.eventbrite.com/event/6612280509/eorg#  or call 415-970-2024
---
Thanks,
MCA Board of Directors
Please visit and "like" our Facebook page at www.facebook.com/sfmca. We regularly post on Facebook with local news stories such as crime updates, restaurant and business happenings on Chestnut, news stories impacting the neighborhood, and much more.