Marina Family Fest
The Marina Community Association in partnership with D2 Supervisor Mark Farrell, is pleased to host the 3rd annual Marina Family Festival, presented by Xfinity.
The Marina Family Fest will take place on Sunday September 29th, 2013 from 10am to 5pm at the Marina Green (corner of Scott Street and Marina Blvd). This is a public event designed for local families to come and enjoy a variety of entertainment including; bounce houses, petting zoo, climbing wall, music, gourmet food trucks and a beer & wine garden, as well as local merchant sponsored booths.A portion of the event proceeds will benefit SF SAFE. We are still in need of volunteers during the event, as well as raffle prize donations. Please email us if you can help.
The event is free and open to the public but you must purchase tickets or a wristband for your kids to enjoy the kid-focused attractions such as the petting zoo, bounce houses and climbing wall.
This year's Marina Family Fest features a multitude of attractions including:
– Bounce Houses, Face Painters, Balloon Artists, Petting Zoo, Climbing Wall, Craft Booths, Obstacle Course and more for the kids
– Gourmet Food Trucks, Beer & Wine Garden, Make-overs from Bare Minerals, Local Vendor Booths, Demonstrations by SFPD's tactical team, Fireboat display from SFFD and more for the whole family to enjoy.
Unlimited ride wristbands are on sale now – just scroll down.  Special discount codes will be sent to active MCA dues paying members, if you didn't receive your discount code, please email us at members@sfmca.org.
We are thankful to all of the corporate sponsors that have generously donated to make this year's event possible. In addition to corporate support, many community businesses will be setting up booths at the event and several local merchants and MCA members have purchased advertisements in our event program. This year, Xfinity is our presenting sponsor and Target, PG&E, and Canvas SF  have signed on to be our official sponsors. We also welcome Recology and McGuire Real Estate as our official partners. Thank you all for your generous support!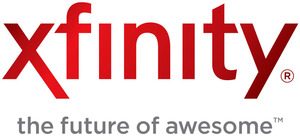 Purchase your tickets today. MCA members receive a ticket discount, to receive your discount code email members@sfmca.org.
Check out the Marina Family Fest's Facebook page and LIKE us at https://www.facebook.com/MarinaFamilyFest
Event Photos
Event details
START DATE: September 29th, 2013
TIME: 10:00am